Hangzhou Experimental Kindergarten invites experts from mainland, Hong Kong and Taiwan to share innovative achievements in preschool education
In an open era, we need an open education, and an open education needs a shared style and mind. From October 25 to October 27, the kindergarten education circles in Qingdao ushered in the "golden autumn feast". The "Focused Curriculum Leadership Towards Deep Learning - Mainland Hong Kong and Taiwan Kindergarten Course Summit Forum", sponsored by Qingdao Experimental Kindergarten and guided by Qingdao Education Society, was held in Huanghai Hotel, Qingdao.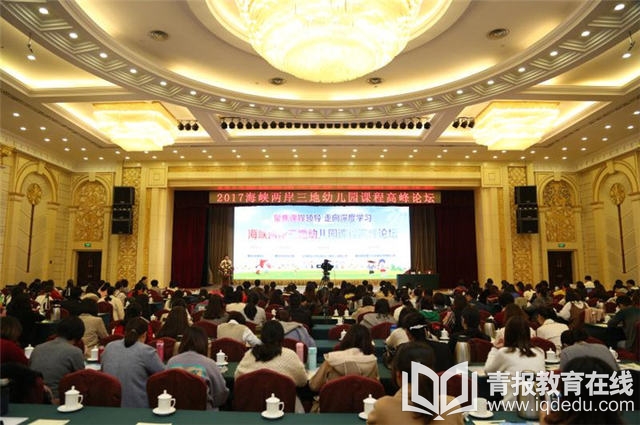 Ms. Kong Meiqi, the current UNESCO project consultant, former president of the World Association for Early Childhood Education (OMEP), honorary academician of the Hong Kong University of Education, Professor Feng Xiaoxia, Ph.D. supervisor of the Department of Education, Beijing Normal University, associate professor of the Department of Human Development and Family Studies, Taiwan Normal University, and experimental preschool attached to Taiwan Normal University Lin Yuwei, Head of Kindergarten; Zheng Yuling, Head of Nanhai Experimental Kindergarten, Taipei City; Xiao Fang, Director of Chinese Curriculum Development, Victoria Educational Institution, Hong Kong; and Mr. Wang Min, Head of Victoria Kindergarten, Shenzhen, were invited to attend the forum. More than 300 preschool education experts from Hong Kong and Taiwan and their mainland counterparts attended the meeting.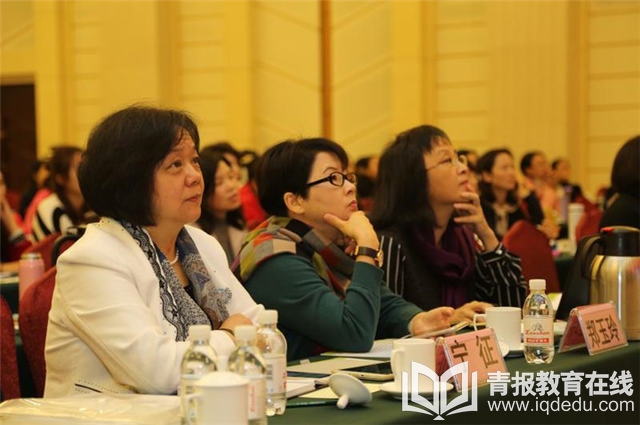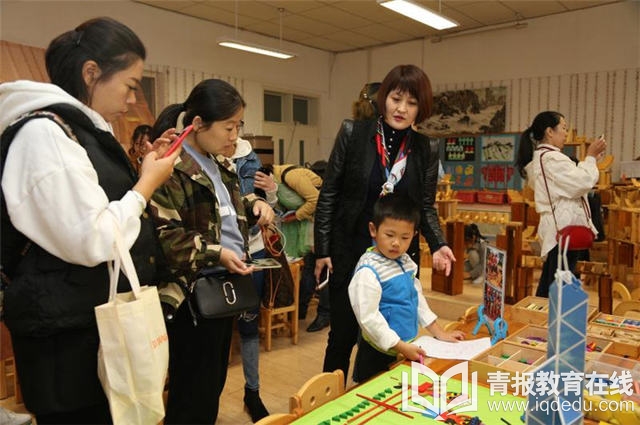 With a global perspective and advanced perspectives, the forum discussed and exchanged issues such as curriculum design, teachers'professional guidance and the level of early childhood learning, and explored the current direction of early childhood education development. During the three-day forum, participants visited Qingdao experimental kindergarten on the spot. Experts, scholars and educational cafes brought wonderful sharing and heated discussions on the topic of "in-depth learning".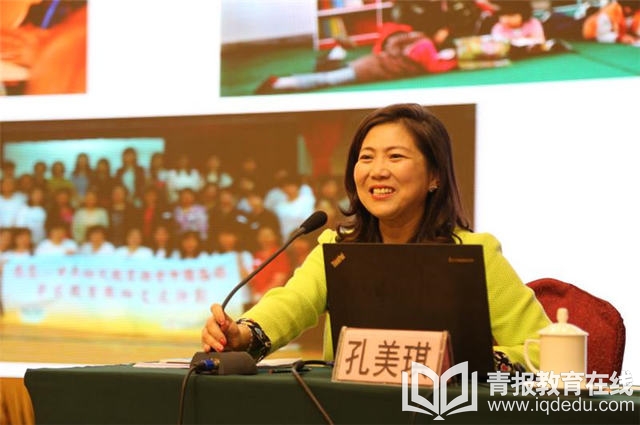 Professor Kong Meiqi gave a lecture entitled "Developing Trends of World Early Childhood Education", explaining the OMEP organization in detail; interpreting early childhood education and early childhood development from the perspective of brain science research and economic research, "Early Childhood Development and Sustainable Development Goals", and the development goals of early childhood education in the Global Monitoring Report on Education for All from 2015 to 2017. The changes and the challenges faced by teachers and teachers all over the world convey the frontier information of preschool education development.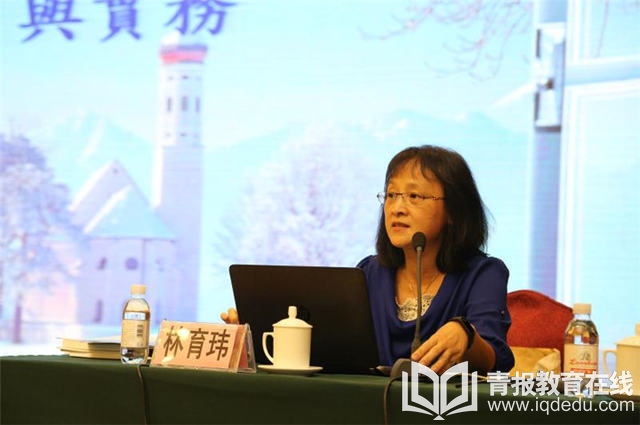 Professor Lin Yuwei deeply analyzed the important theory, performance status and significance of the program curriculum to the development of children, and explained how the teachers in the program curriculum become the guide of children, how to provide sufficient exploration opportunities for children and how to guide children to communicate through rich and vivid cases such as "Park" and "Make Friends with Books". Through planning, discussion, field visits, investigation and characterization and other forms of in-depth exploration of the theme.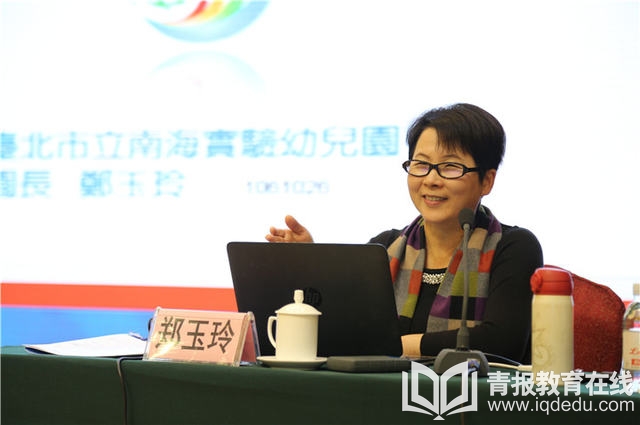 Director Zheng Yuling made a special report on the development process of teacher-student co-construction of Kindergarten-based Curriculum (project teaching). He introduced the curriculum orientation, curriculum vision, teacher-student co-construction, child-centered, challenging, social, participatory and extensible curriculum features of Nanhai Experimental Kindergarten in a progressive way, in detail. This paper introduces some kindergarten-based activities such as Frisbee Playing, Sand Cat Man and KAPLA City.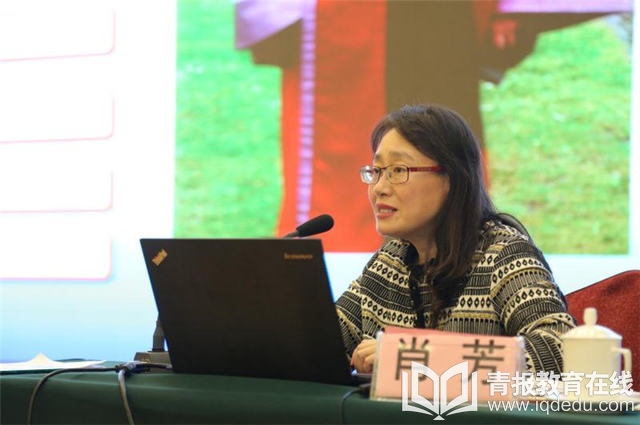 Ms. Xiao Fang, Director of Chinese Course Development, Victoria Educational Institution of Hong Kong, explained the steps and patterns of IB inquiry learning in kindergartens in detail, and elaborated on the specific practices of kindergartens and ways of family participation in education in terms of high-quality teacher training and research.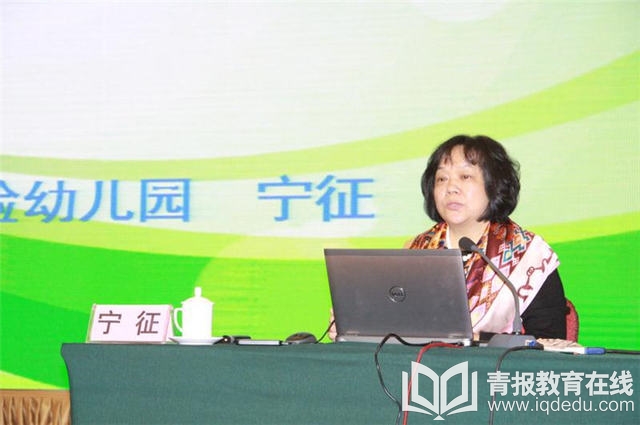 As the most authoritative spokesperson for "open education", Ningzheng Garden President, with the title of "Deep Learning in Open Education", made Huang from three aspects: "Birth of Open Education in Practical Research", "Open Education Towards Deep Learning in Problem Solving", "Walking in Deep Learning in Open Education", and "Making Huang from Annual Collection". The vivid cases such as Helou and "Idiom Story" have explained the characteristics and connotation of deep learning in open education to educational colleagues, firmly grasped the foundation of children's development, followed the method of action research, and took respecting children's right to active learning and development as their responsibility, so as to make every member grow healthily, comprehensively, happily and happily.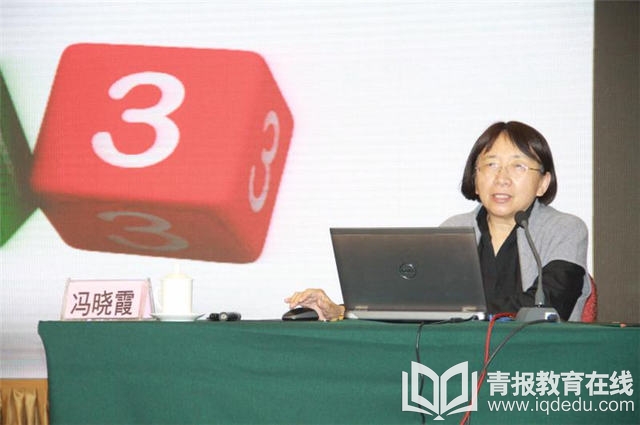 Professor Feng Xiaoxia, with the theme of "Further Learning in Open Education", vividly and intuitively analyzed the meaning of in-depth learning and eight elements related to in-depth learning from three aspects of "in-depth learning and early childhood development", "in-depth learning and project activities" and "in-depth learning and teachers", such as key knowledge, Driving problems and so on, and for in-depth learning teachers in the creation of game environment and provide game materials and other aspects of expectations, encourage teachers to seize the opportunity to deepen and expand children's games.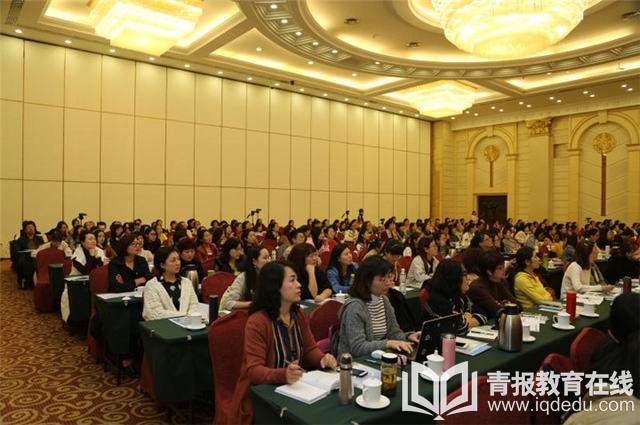 Anshun experimental school kindergarten in Guizhou province is the counterpart of Qingdao experimental kindergarten. The two sides held hands in the first half of this year. Chen Quanhui, the director of the park, was invited to attend the forum with his teachers. Chen told Qingdao Education Online that when visiting Qingdao experimental kindergarten, he saw the teacher's guidance to the children in an open environment, his concern for the children and his discovery of the children; he saw the children concentrate on their own learning and their game activities in the activity area; he saw the children's works displayed in the park. Product, especially touched. "Teachers'specialty, children's concentration, behavior habits, learning habits, language development, I am very surprised." Chen Yuan said that the three days of dry goods too much, feeling experienced a brainstorming, brains are not enough, go back to digest well. "Special thanks to the City Experimental Kindergarten to build such a learning platform for us, to bring us learning opportunities. As a kindergarten in the western region, preschool education is relatively underdeveloped. We believe that with the friendly help of the city experimental kindergarten, we will be able to quickly realize the curve and straightness. Chen Quanhui said.
Wang Lei, director of the seventh teachers'kindergarten in Shibei District, who attended the forum, said that she was particularly impressed by the words of Ningzheng, the director of the kindergarten, that is, to cultivate children's open consciousness and mind, and to adapt to the open nature and society in their growth. "I feel that Director Ning can stand in a relatively high perspective on the development of children, and plan the curriculum from a long-term perspective. In our usual teaching, we pay too much attention to micro-level, often only see some very small goals.
Yang Hongxia, a kindergarten director from Shanxi Taiyuan Sinochem Second Construction Group Co., Ltd., told Qingdao Education Online that she was the "stainless steel powder" of President Ning and a loyal fan of "iron powder". This is the second time that their kindergarten has come to Qingdao to attend such a forum. Last June, they also visited the experimental kindergarten in Qingdao, where an international forum was organized. Experts from Japan, Britain and the United States were invited to discuss how to build a curriculum that respects the initiative of young children. "Last time it was an international forum, this time it was three places on both sides of the Taiwan Strait. Thank you very much for President Ning's opening up the international horizon for us. Thank you very much for her selfless sharing of her integrated excellent experience and high-quality resources to us." Yang Hongxia said.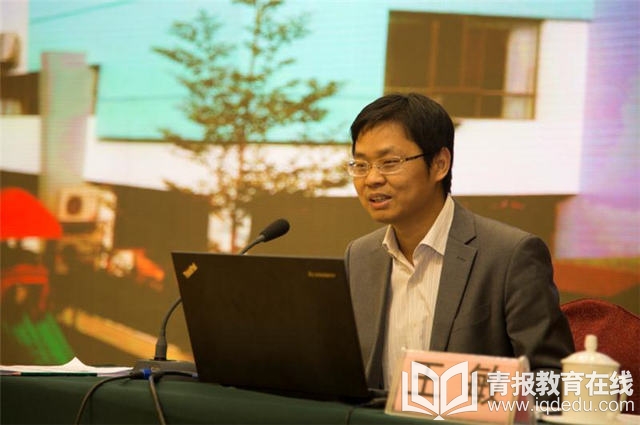 Wang Min shared vividly and humourously from the aspects of running kindergartens according to local conditions, the characteristics and implementation ways of IB curriculum in kindergartens, children's learning style in inquiry learning and the transformation of parents'participation style.
Wang Min, the director of Victoria Kindergarten in Shenzhen, who was invited to attend the forum, also said that such a forum has played a role in broadening our horizons and we can all see how peers carry out courses. Although the mainland and Hong Kong and Taiwan have different curriculum settings due to geographical reasons, some common ideas and values are the same. In teaching, we still focus on developing children's thinking and exploring children's active learning. This is quite different from the traditional learning, which can bring different experiences and impacts to most of the kindergartens and teachers.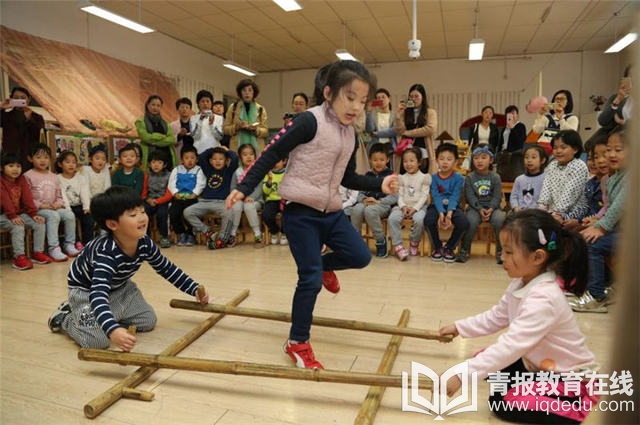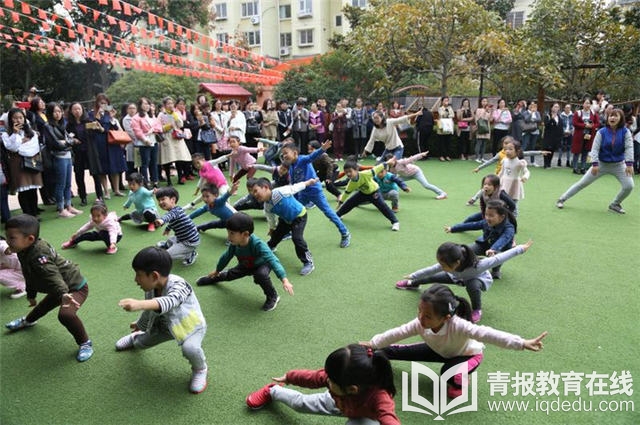 Speaking of the original intention of holding this forum, President Ningzheng told Youth Daily Education Online, "This high-standard forum has been held many times, the purpose is to broaden our horizons, build platforms, share frontier scientific research results, especially to dedicate the frontier research results of open education to the participants. This is also the stage goal of experimental kindergartens during the 13th Five-Year Plan period. While leading the team to deepen the research of open education, it will push open education to a higher level. In addition, it will collide educational wisdom sparks in absorbing and drawing lessons from the information disseminated by different experts to promote the development of their own quality of running kindergartens.
In the field of preschool education, Qingdao is in the forefront of the country, while in Qingdao, the city experimental kindergartens have been shouldering the role of leading demonstration. "One person's development is not as good as that of a group of people." This educational motto, Qingdao experimental kindergarten has been trying to practice with action.